Puma Cloner is a project that was born in 2012 in our laboratory. It was originally created for our technicians to handle hard drives faster at the beginning of a failure.
After several years of Research & Development, Puma Cloner was born and quickly adopted by our team of business experts.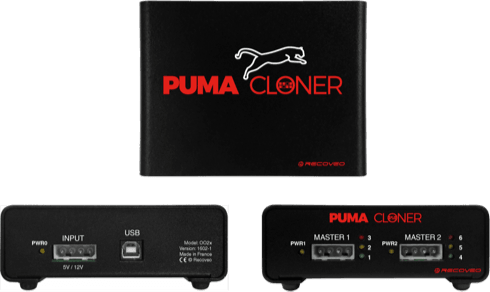 In the course of 2015, it was decided to make this tool available for our IT partner customers with whom we have a privileged relationship.
For this purpose, the graphical interface and features of the Puma Cloner have been redesigned and improved to make the tool as intuitive as possible.
The official launch of the Puma Cloner took place in December 2016 after a beta test phase.
Recruitment
At Recoveo Software there are many perspectives.
Young graduate, ace of development, brilliant commercial, passionate entrepreneur, gifted management, join us!
The heart of the company lies in the men who make it up.
Providing employees with a motivating and dynamic environment has always been one of the company's priorities.
Feel free to use the contact form.


Press
For all requests for journalists or editors and all proposals for space purchase, you can contact our Communication and Press Relations Department.
Puma Cloner, a computer tool developed by France's #1 data recovery company
Since 2001, Recoveo has been providing efficient and innovative data recovery solutions for individuals and professionals, as well as for IT or digital forensics specialists. Our laboratories in Paris and Roanne intervene on all types of storage media: hard disk, SSD, USB sticks, RAID servers, memory cards, phones and tablets…